We Heal the Effects of Developmental Trauma

We heal the effects of developmental trauma using an attachment paradigm. Emotionally unstable young people with a history of trauma. These adolescents are often impacted by adoption and wounded in the areas of empathy, altruism, and relationship formation are our focus. Prescriptive and cognitive approaches to therapy such as dialectical behavior therapy (DBT), cognitive behavioral therapy (CBT), talk therapy, and behavior modification are minimally effective with developmental trauma. They treat the symptoms, but do not heal the root cause. Healing this damage requires that lasting change be created within the context of safe relationships, not by virtue of consequences and rewards.
Uniquely Relational Treatment
The best way to heal developmental trauma is to provide healthy, repetitive, relational therapeutic experiences in a context of relationships that are consistently safe, empathetic and attuned. Calo implements a unique and truly relational treatment model using evidence-based attachment treatment research and the science of neurobiology. We believe, and research supports, that this approach coupled with intense family work is the most significant and powerful agent of change. Our proprietary treatment approach is pervasive throughout the program and ultimately leads to co-regulation and joy.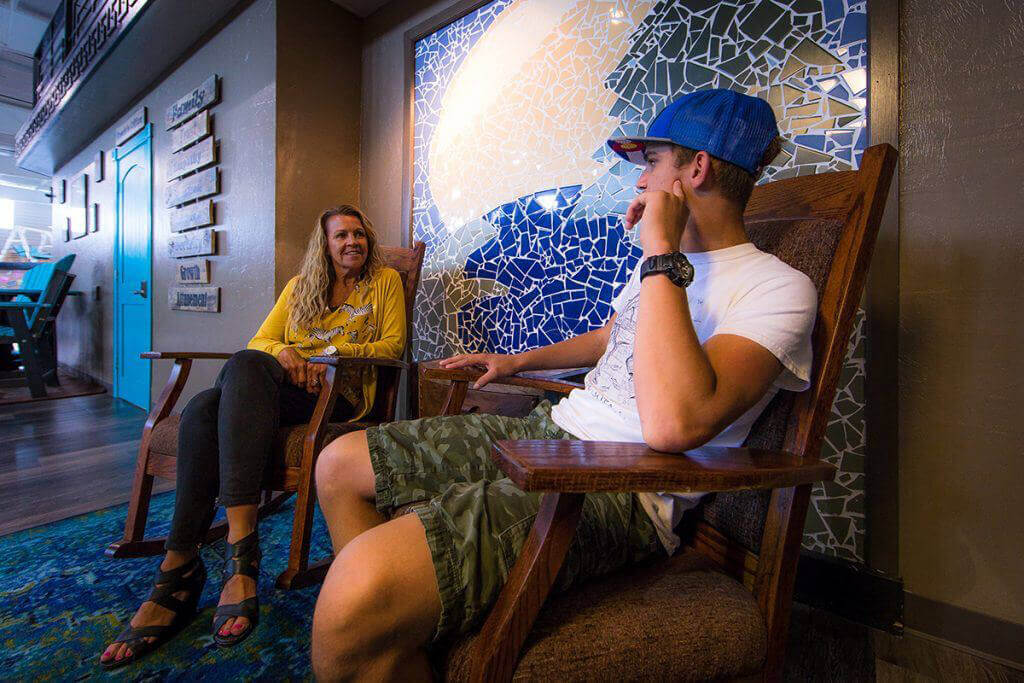 Calo Teens Lake Ozark
Located in central MO.
Offering single gender programs for teen boys and teen girls ages 13-18 experiencing developmental trauma.

---
Calo Teens Poconos
Located in White Haven, PA.
Treating developmental trauma, anxiety, self-esteem, and relationships in teen girls ages 13-18.

Calo gave me hope, faith, love, and reassurance that one day I'd be strong and that I would be able to fight any battles that were thrown my way.
Recent studies, including brain mapping, show that the brain structure of infants who experience early trauma can be altered. These brain alterations can later result in symptoms of mental health disorders, including difficulty engaging in meaningful relationships, anxiety, ADHD, emotional dysregulations, self-harm, and substance abuse.
Calo Teens is a highly regarded, comprehensive residential treatment program that offers some of the most innovative and clinically advanced treatment approaches, and was created with the need for specialty care in mind. Our sole focus is helping teens with a history of developmental trauma complicated by adoption. No other program can say that.
Nationally Recognized Program
Calo is the nation's first adoption and trauma specific residential treatment center employing over 40 Golden Retrievers to support healing. We are nationally recognized for our expert work in Canine Therapy for healing the effects of early childhood trauma complicated by adoption. Our students raise, train, feed, and sometimes adopt a Calo Canine in a process we call "transferable attachment." In this way, our students learn how to create and maintain reciprocal relationships. They learn empathy. They learn to give. They heal trauma. Our mission is clear: Heal Trauma, Save Lives
Calo is world-class at trauma and adoption treatment.